It is our goal to develop and manufacture state-of-the-art products for the protection, preservation and presentation of valuable cultural assets and works of art.
museumstechnik berlin is one of the few specialised manufacturers of contemporary museum equipment, display case technology and customised presentation aids in the world. 35 years of experience ensure carefully crafted solutions within any given exhibition context. Our objective is to design and manufacture state of the art products that protect, preserve and present valuable cultural assets and artworks. Our high standards are guaranteed by the experience of our interdisciplinary team in combination with thorough project structures and precise planning and production processes. We place a high value on communication and collaboration with our clients to ensure that all project specific requirements for design, functionality, safety and preventive conservation are implemented. Over the years museumstechnik berlin has collaborated with numerous museums, institutions and architects of international renown worldwide.
We advise and consult architects, designers and museum staff in how to find the most suitable technical solutions within any given architectural context. We help to identify the core requirements at an early stage in order to develop a design without compromises. Interdisciplinary collaboration and meticulous attention to the design concept, the technical features requested, the available budget and the time-schedule are all standard in our approach.
We customise our project teams depending on the type, size and complexity of the project, pairing experience with innovation. The team initiates every project by analysing the general design and the given specifics. By doing this we ensure that the design stays technically feasible and compatible with all features requested. In dialogue with our clients, we then draw up comprehensive detailed plans that remain true to the underlying architectural intent.
We conduct most of our production and pre-assembly in our own modern and well-equipped workshops. We do this to ensure that all components comply with our high standards. Quality management is a vital part of the production process and constant feedback helps us improve. Our display cases are built exclusively with emission-tested materials according to the comprehensive BEMMA assesment scheme or the ODDY test procedure. Our multidisciplinary team of skilled artisans work closely together with our technical team to ensure resource-efficient production. We also have a reliable and established network of suppliers and subcontractors supporting us with comprehensive projects.
We always carry out on-site assembly of our products with our own crew worldwide. Our fitters and mount-makers are experienced artisans use to working in a highly targeted manner in projects involving sensitive cultural assets and listed buildings. In constant communication with our office and the clients' representatives, they organise and safeguard the workflow on-site, ensuring that all project-specific requirements are implemented.
We are a team of dedicated generalists who are drawn to all aspects of design practice, with an equal emphasis on design, engineering and crafts. Our team consists of experienced architects, designers and engineers as well as highly skilled artisans, fitters and mount-makers.
Martin Jönsson studied metal design at Konstfack University of Arts, Crafts and Design in Stockholm (MFA). He is also a trained silversmith and a certified instructor for technical product design. Martin joined the company in 2004 and became a managing director in 2010. He is currently responsible for acquisition and project design and development.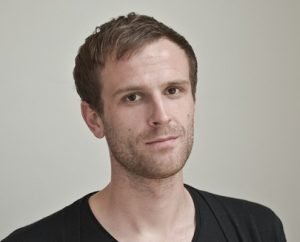 Dominique Kluxen studied political science at Freie Universität Berlin. He is also a trained wholesale and foreign trade merchant. Dominique joined the company in 2009 and became a managing director in 2018. He is currently responsible for project and contract management and financial control.